Draughts game
Draughts is played by two players.
The goal of the game is to capture all the opponent's checkers or make them impossible to move.
The E-Champ Draughts game implements the following features:
Custom initial position
Losing draughts variant
Lots of bot difficulty levels
Save current position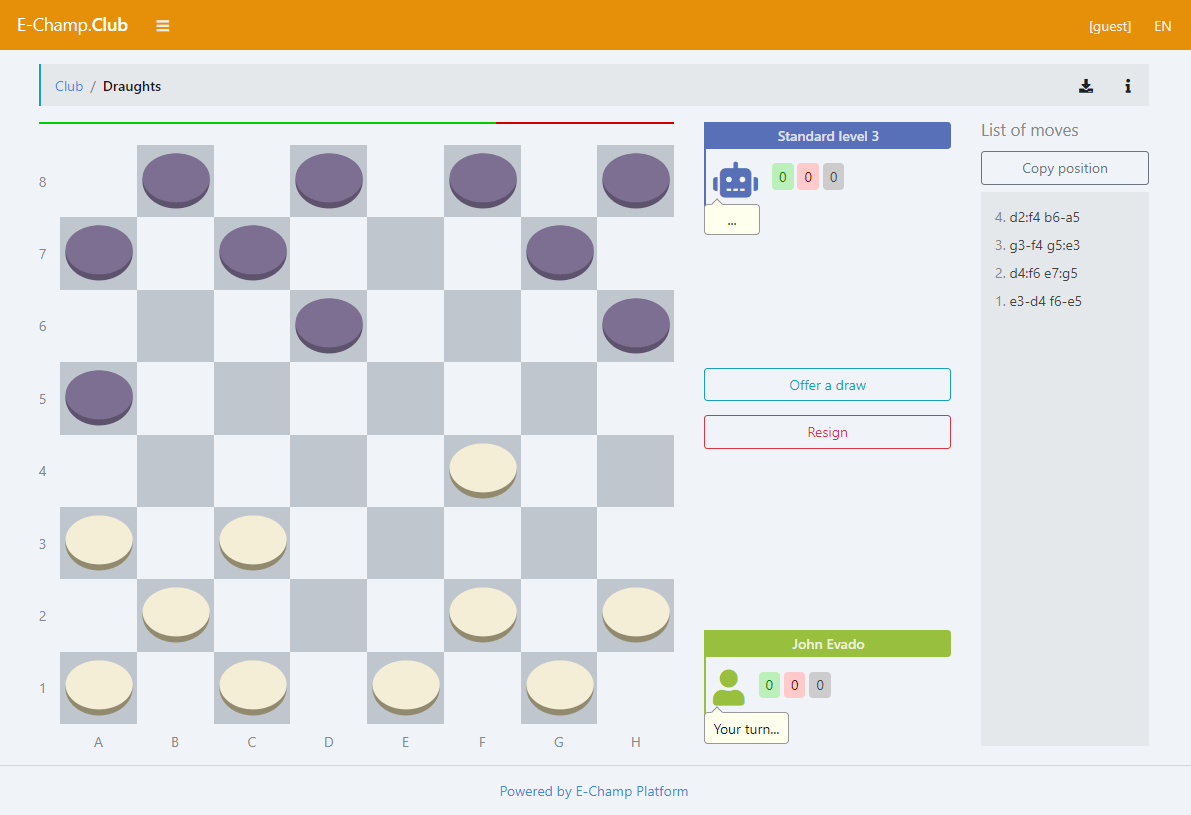 A detailed description and rules of the Draughts can be found in Wiki.